Table of Contents
Data sampling isn't the optimal way to analyze website traffic. Even though we still follow this technique, we cannot escape its downsides.
Whether you're at the top of the tower or just growing on the internet, you need to know that there are options.
Here we're going to see 5 ways you can solve the issues of data sampling and even alternatives to skip data sampling right from the get-go.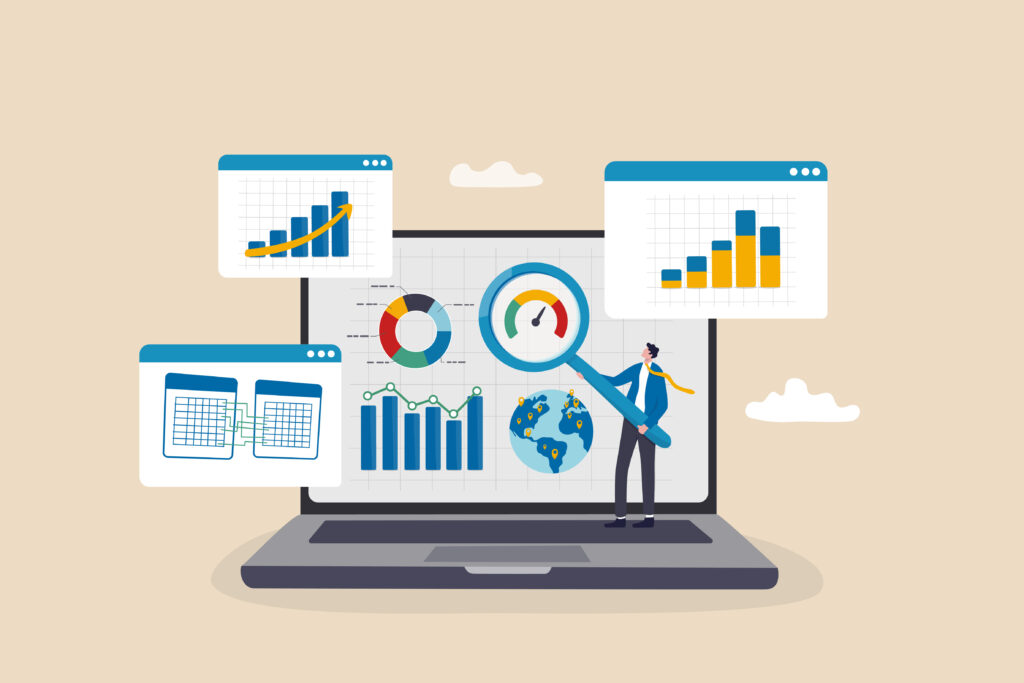 The Downsides With Data Sampling
The snapshot attached here shows you how the report is created. This is a sampled report as the 10.01% represents only a small fraction of all your sessions.
This can't be good. Even if all your session data were randomly sampled, 10% is so close to nothing. In a nutshell, good data equals good reports, which in turn equals smarter decisions from your team.
The opposite case can also be true and unfortunately, with a lot of website owners, it is. Here are the issues with data sampling that people are tired of.
Data Accuracy Goes Out The Window
When your website grows, the data you get and need to handle increases. That is great news.
The issue here is larger data can lead to erroneous reports. Don't trust me? Analyze two of your reports, one with sampled data and the other with the complete batch.
The first thing that stands out is how the data doesn't line up with those two reports. That's because the small subset you select will not accurately represent all your data.
This means your final report will be a general representation rather than a perfect report with cutting-edge accuracy.
More Problems With Data Sampling
Check out this case study from the World Journal Of Education where they list out what makes sampling a real headache. Here's a summary of their conclusion:
Selecting the right frame for sampling data is a pain;
For a qualitative output, the issue of generalizing data must be dealt with;
The researcher may need to adopt a new sampling procedure if the current sampling protocol doesn't fit.
5 Alternative Things To Avoid Data Sampling
As you can see, the problems of data sampling are not trivial. So what can you do about it? Here are 6 things you can do to reduce and avoid the issues that come when you sample your data.
1. Go For The Premium Version (But Is It Worth It?)
Analytics tools offer advanced features but for a price. Investing in their premium version is better than using their basic version and some companies that work with analytics software would advise the same.
The top features include better privacy, detailed insights into incoming traffic, creative data representation, and more. Other brands have a dedicated technical support team to help you set up and guide you along the way.
Now, are they worth the investment?
The subscription of the popular ones is either on a monthly or annual basis. That means even if you don't get a lot of traffic, you still got to pay that bill.
How much could that bill be? We are talking anywhere between $50 to $12,500 a month. This is a problem for smaller websites as they are yet to reach those big numbers.
The smarter alternative here is to go for a consumption-based subscription like Finteza. That means that up to a certain threshold, you use the analytics tool for free. After that, for every 100,000 unique users, you pay EUR 10.
2. Fix Your Date Range
This is an obvious and simple fix you can do yourself.The wider the bandwidth, the more data that's retrieved, making sampling necessary. The shorter the range, the lesser records you pull out, that way, not needing to sample the data at all.
The goal here is to not exceed the base threshold of whatever analytics tool you are using.
3. Customize Your Dimensions
The default reports are unfiltered. That means, the queries to get data are generic, fixed, and in most cases bring you sampled data.
However, you can set up dimensions and metrics where you can frame an ad-hoc query to your business needs. This gives better control over your data and how to handle it.
The limitation here is that you might need privileges to access this feature and/or assistance from the developer team.
Finteza outclasses other analytics tools as there's a feature called preset. You can save a "preset" of multiple filters and use them anytime you want. This offers customization on another level.
4. Export Unsampled Data
Some might say this:"I don't want my data sampled at all. I want all my data to be taken in for the reports."
That's fine. A hands-on approach for this would be to export all your data. Set your data under a shorter time range and export your data. The challenge here would be to keep track of the data exported. An even greater challenge would be aggregating these and with one small mistake you could end up with tons of duplicates.
This unsampled report will include traffic from bots, something that's useless for your business. Finteza's Botbusters takes care of this by assessing the traffic quality and busting bot traffic.
5. Use A Data Warehouse
Large businesses will always export their data to a cloud warehouse. There's Google BigQuery, a serverless warehouse where you can continuously export session data.
With little knowledge of SQL, you can query any data you want and export them as separate reports using Google Data studio.
Redshift by Amazon, Databricks, and Cloudera are other options available.
Before Dropping The Curtains
With top-quality data, you can make smart and accurate business decisions. That's now evident. Working with sampled data and getting half-baked reports will keep your business stagnant. This now is also evident.
The fixes mentioned above are fine for now but why not put an end to this sampling battle altogether? Why rely on a portion of your data which doesn't help you make accurate decisions?
From an investment perspective, it's clear that choosing the right analytics tool makes a lot of difference. Have the freedom to own all your data and make smart decisions.
Interested in learning more from Nichehacks? Check out 40 East Ways to Make Money Online.